Or, How to Implement A "Quant strategy"
To Spit Out Automated Cash-Flow
Below is a somewhat snippy and facetious comment, by friend and trading colleague Tim Knight.
Surely, you'll resonate with the same idea: That "passive-ness" with money growth is what the masses desire. After all, who really desires to prioritize their time to stare at a trading screen?
Some do, most don't.
For over a decade…
I've been fleshing out methods and programs that are viable, worthy of your consideration, in achieving that quest.
At the end of this email, I'll briefly make a comment about one in particular I'm thoroughly enjoying.
First over to Tim about a company who pretty much is one of three horseman that props up the major indices: the DJIA, the NASDAQ, and the S&P500.
To be honest, my sister-in-law represents the apotheosis of trading genius in the past twelve years. What does she know about finance? Nothing.
What does she know about charts? Zero.
But she put all, and I mean all, her money into Apple, and she hasn't touched it once.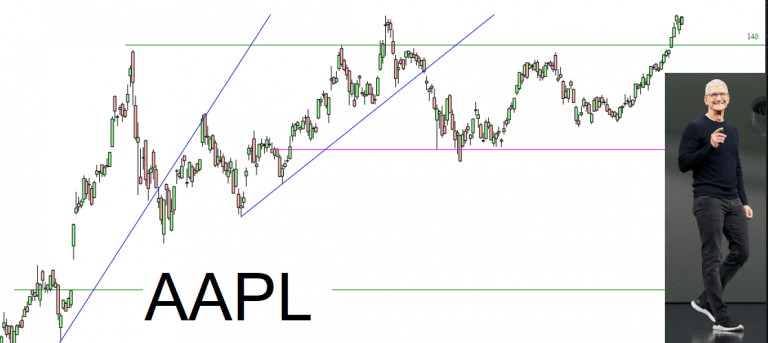 Indeed, given the state of the past dozen years, she represents the perfect investor. Ignorant. Passive. Uninterested. Motionless.
And that, my friends, has got everyone else beat.
Because those trillions from Powell have to go somewhere, and they find a happy home every day in this company which apparently manufactures little else but green daily price bars.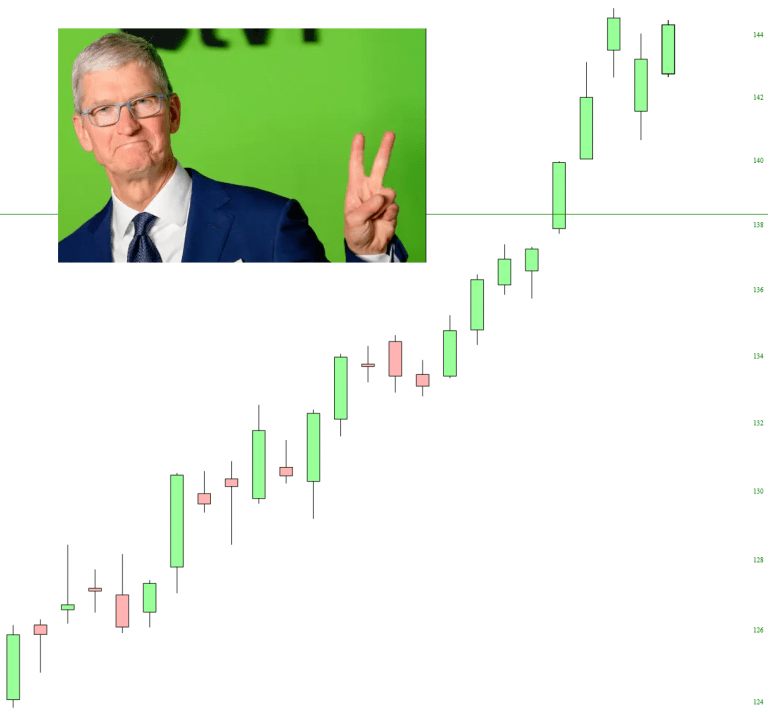 Back to Yours truly..
Honestly, who really wants to just rely on that kind of focused time-intensive approach to wealth-generation?
Not me.
There is, without question, opportunity-cost in not… oh how shall I say… in not putting "renegade money" to work outside of the constraints of a core equity position.
You can HODL a stock like Apple, Tesla, or AT&T all you like. It's easy, painless, and oh-so-slow-in-payoff.
You, simultaneously, can employ a few automated trading systems.
These are the same quant strategies that were primarily reserved for private hedge funds and wealthy institutional investors.
Folks like Bill Dunn, of Dunn Capital, who has been using the same "hands-free" technology since the 70's to generate incredible returns and passively grow his client's wealth.
Fast forward to today…
And retail automated trading robots are flipping the script by helping everyday people, like you and I, accelerate their cash-flow through the currency markets.
That's where my friend and colleague Brad Weinman excels.
It's taken Brad nearly 15 years, while testing over 60 bots, to realize that sometimes the most profitable algorithmic strategies are the simplest ones with zero A.I. or with lots of bells and whistles.
This offer, in my personal opinion (yes, I'm biased because I use it too), is a no-brainer because there's really nothing you have to do.. other than fund your brokerage account. Brad will give you two options for that on his 'Getting Started' instructions.
You'll get the entire system installed for you; and you'll have complete access to Brad for any required tweaks, updates and know-how.
It's pure time and financial leverage at its finest.