A grizzly Warning:
My FREE email newsletter isn't for everyone!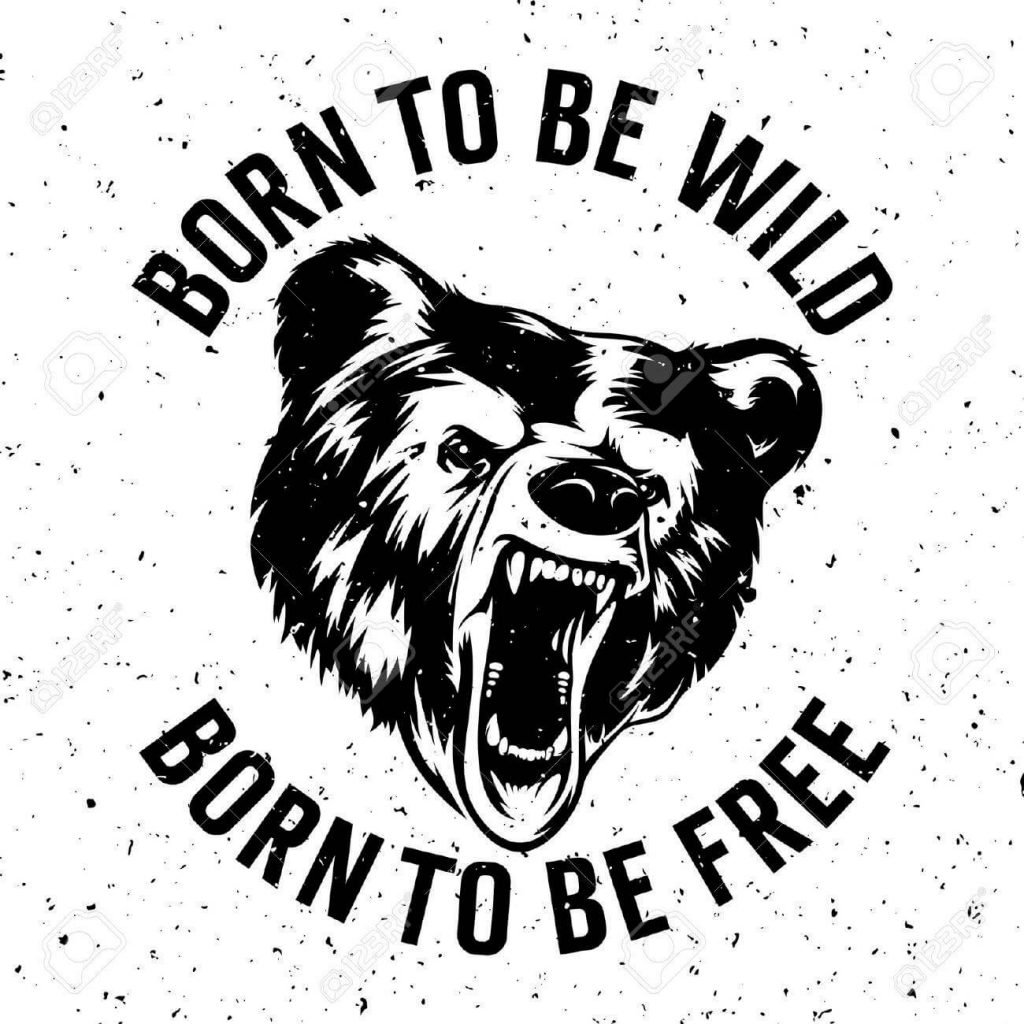 I'm often told that I can get into modes where I'm irreverent, uncensored, candid, and decidedly unmindful of the status quo.
So #fairwarning…
If you're easily offended or tribal in your approach to life and business, I highly suggest you forget this site exists (yep, being totally serious).
On the other hand, if you can appreciate a no-holds-barred, tell-it-like-it-is stance on wrestling greater returns out of everything you do, I believe we'll get along famously.
My offerings will not be the standard rehashed, regurgitated, G-rated rhetoric.
This is for me, not YOU!
There… there you go. I said it.
This is my slice of online real estate for my own bemusement; it's essentially my personal soapbox for ranting, raving, sharing, commenting on and just plain broadcasting anything I'm observing or emoting about.
I do that often. It's truly cathartic. You should try it yourself sometime. ;)
I hope me being truthful and honest upfront is a virtue for you.
If it is, and you think you can benefit by coat-tailing off my lead in that way, then by all means please subscribe below (no charge).
Unique Sh*T Only For Email Subscribers
Some of my most valuable research, commentary and tools are ONLY delivered to subscribers. If you want my unique and time-sensitive information, to help you leverage your life, subscribing is the way to go.
There's no formal structured offering as a Bear's Bulletins subscriber. Nor a set publishing schedule (yet).
Sometimes I'll just send you a notice about a new blog posting (truly you can just check back here, as you remember). Other times (which is mostly), I send my cherished subscribers over some fabulous resources that I know they'll rave about!
The Three Core Life Concerns That Keep You Awake At Night
In the quest to keep my offerings simple, or inextricably interconnected, I classify all my posts under the following three core categories:
HEALTH: Emotional, mental & physical health; these are the fuel source for any and everything else. This area of your life is the most sacred, as without sustained good health, nothing else matters.
SELF: Self-growth, awareness and responsibility. These will be the posts / emails which provide unique insight and resources about YOU. What it takes to Know Thyself.
WEALTH: Renegade wealth creation starts with unconventional wisdom and stepping outside the hypnotic trading-time-for-money BS you've grown up with. I will help you to unravel this.
Most importantly, when you join my email newsletter, I won't fill your brain with endless pitches or advertising drivel. I will only write commentary, add a resource link, or upload news items when I have something provocative, progressive, and potentially profitable for you to peruse (Dr. Seuss… eat your heart out).
To get Bulletin and Blog entries into your inbox, simply give me permission to send 'em by entering your email here:
Subscribe Here to Get My Best Commentary, Reporting & Resources:
I respect your privacy. Your email address will never be shared or sold. See. My Privacy Policy
"I love your emails..."
"Barry, just wanted to say how much I love your emails. Always look forward to them. Keep them coming my way. ;)"
"The best info..."
""One of the few weekly round-up newsletter I look forward too. The best info you can sink your teeth into!""
A Sampling of Past Bear's Bulletins Excerpts:
Side-hustles, online gigs, freelance projects. When you hear people talk about getting their next contract; when you read about those who label themselves a "digital nomad;" or anybody whose cash-flow is based on multiple active-income sources, do you think they're just a special breed?
Or, have you ever wondered precisely WHERE they go to find these gigs? Or, what YOU need to do to find these freelance, remote-based hustles and even longer-term so-called J-O-B-S? We'll, if so, you're in luck…
---
Save the world by first becoming the best you. In the 46-page graphical-book How To Save The World (download here), David Cain (whom, by the way is the one who had a conversation with The Man) explains why most of use only live up to fraction of our potential. "What we all want, beneath all of our moment-to-moment desires, is well-being. That is the individual's goal, always. It is True North on the individual's compass.
"Your well-being is often in competition with the goals of the other two players: Mother Nature and society.That's how you know whether you're acting in your own true interest or in the interest of one of the other parties. Does this really bring me well-being? There's your compass.Well-being comes when we do what truly resonates with us as individuals. When the painter paints. When the writer writes. When the lover loves. When the friend is being a friend."
---
Build An email list. If you like finding stuff and passing it along to others (beyond just friends and family), and if you're a natural at edifying other people, and the coolness they bring to the world, your best leverage point to SHARE is via an email list.
But, just not any email list as Katie Parrot points out here. "You want to optimize your email list–building efforts around quality subscribers. People who care about the things you care about, and who genuinely want the kind of advice that you have to offer." Going beyond Katie's advice, you may also tap into my 15+ year email experience if you feel you have the interests and characteristics I list here.
---
Your masculine self. I applaud Justin Baldoni for starting off his Facebook Watch We Are Man Enough series with an episode titled Why Don't Men Talk. At the same time, around the 18-min mark of episode 1, Justin says he has no idea what it means to BE a Man, 'as if' it has to be deeply dug into, dissected, and re-calibrated in some way, for some vital reason.
That is the approach that I get very cautionary about; something I'd tell any well-meaning, introspective guy to NOT get too carried away with for the same reasons I mildly critiqued these points made by The School of Life. The core question, I think, should be: What do you feel is 'out there' — i.e., what social programming is pervasive in your life — to spark that curiosity in your natural state of masculinity? What's causing you, in other words, to not just BE and DO who you naturally are without the analyzation of it all?
---
The narratives that mainstream media are missing. You could go on your own wild goose chase looking for unfiltered and candid stories about the human condition, or you could just go to Narratively. With the mantra of Human Stories, Boldy Told, Narratively covers "the underdogs and overlooked tales that enlighten us, connect us, and capture our imagination."
+ I especially like their Editor's collection titled Secret Lives. From the personal assistant to a mysterious multi-million; to an autistic stripper; to the confessions of a professional white asshole… there's a collection of "surprising and secretive jobs, pursuits and lives" to read about.
---
An enlightening conversation about prosperity and life. My longtime growth-enthusiast friend (and one-time industry colleague), Len Wright, is one helluva impassioned and bold guy (for a Canadian). After 3 decades of seeking higher truths and uncovering mysteries of the mind and spirit, he's won me over with this succinct mission: To uplift humanity by effecting deep and profound change with those he works with.
+ If you're interested in the topic of magnetism, the law of vibration and how you can start focusing on stuff in order to get where you want to be, listen in and he as he and Brandon Handley talk shop. [Related sidenote: On my 'Manifest Life 2.0 waiting list? If so, let's go...]
Click Here To Get These Bulletins, Via My Best Newsletter, In Your Inbox