To kick-off a prosperous 2022, we at M4Research.com are offering up a Crypto Resource Series. It is our belief that converging economic and social crises have created a "Perfect Storm" that will dramatically accelerate cyptocurrency, Web3, and blockchain adoption through the stratosphere.

This email is part of a series of emails, sent in January / February 2022, that will share insights, resources and how-tos so you, too, can profit from the most transformative technology mankind has ever seen.

Email #7
As I mentioned at the very end of my not-so-optimistic observations about the monetary state of affairs in the US (Email #6)…
I'm going to use this email, in my resource series, as a reveal; as a listing of my most used crypto platforms; those I personally use to transact in and out of the burgeoning 1's and 0's digital economy we're all smack in the middle of.
FinTech, DeFi and peer-to-peer Web3 processes are thriving and becoming easier to use by the week.
The platforms below, hyperlinked in orange of course, are not listed in any particular order.
The thing to remember is this: Some, not all, of these may work for your particular situation. But the only way to know is to just get your hands dirty by dovetailing off my overviews below. Then try them out yourself.
My most used crypto platforms
This platform is the hub-and-spoke of my entire crypto-credit to cashflow "system." That's in quotes because it's a loose operation that only I, personally, employ without having to put it on paper for anyone.
This well-funded European-based company (registered in London), which is powered by Credissimo, is trusted by over 2.5M+ people in over 200 countries. It is one of the most feature-rich, user-friendly and convenient platforms, as it offers lending, interest, wallet and an exchange all wrapped in a single dashboard interface (browser or App; iPhone and android).
If you've been reading my Bear's Bulletins (sign-up) for any length of time, then Nexo isn't new to you. Here, for instance, I mention the Nexo Instant Crypto Credit Lines™ feature and why to use it to borrow money from yourself. With a 6.9% (Nexo Platinum client) to 13.9% asset-backed loan, you can easily reinvest this borrowed money in higher-return assets and/or take advantage of short-term investment opportunities. You can supercharge your returns doing this. And, if my memory serves me, I think Brad & I may have mentioned that via this screencast tied to his FX bots.
In short, with Nexo, there is an endless array of ways to put digital-assets to work. You can't do this with a traditional, mainstream bank nor in a challenger neo-bank. Nexo is my trusted all-in-one crypto "bank."
I'd recommend you spend as much time as you need on Nexo's main site. It'll be worth it for you to put in your own time and research here.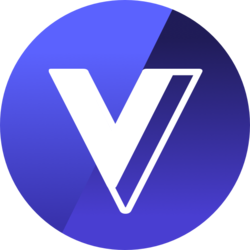 If you'd just like a simple way to buy & sell tokens and coins, commission-free, then the Voyager App is for you. Using the app's built-in Plaid (bank-integration) service, all you have to do is connect your traditional bank, then move fiat into Voyager. From there, you can buy and sell over 70+ digital assets — from Bitcoin, top DeFi coins, stablecoins, and a wide variety of altcoins. When you hold your digital assets here, you can earn up to 12% annually.
The part I like about Voyager is this crypto broker is a regulated public company (more here), so it doesn't matter to me that they only offer custodial wallets (i.e., you don't control the private keys to your crypto assets).
The company says that is changing soon. But, for now, you can trust in and use their mobile App for intuitive and straightforward market-best trades (i.e., Voyager earns money if it saves you money by executing your order at a better price).
This company has much to offer in the way of education, too. Matter of fact, I should have added their blog, NODE, to my 'favorite crypto newsletters' email (#2 here), as you can subscribe to NODE and get their posts and bulletins delivered to your inbox.
Their articles are written in a clear format. You'll get the brass-tacks of their platform, token offerings and crypto projects and how they all relate to a healthy overall crypto portfolio.
My original mention of Uphold was via our May 1st 2020 M4 Insider member Bulletin. You can review the 12-minute screencast here (page password: dap).
I still use this platform mainly for two key reasons: 1) It has an excellent debit card-enabled app, which means I can use the card anywhere Mastercard is accepted. The transaction is converted to U.S. dollars (in my case), immediately, from any assets account I choose; whether that is a crypto asset, precious metals, foreign currency, tech stock, utility token, or whatever I have "money" held in.
This brings me to 2). Uphold makes it easy to perform cross-asset trading. In a basic way, I show that in my screeencast mentioned above.
Just like Voyager, bank accounts with Uphold are connected through Plaid, which is a financial services industry standard. I have successfully transferred back and forth, between Uphold and my old-school bank, over 10+ times since 2020.
Uphold certainly isn't as simple to use as Voyager but, again, the most purposeful need for uphold (at least for me) is its multi-asset digital wallets and the ability to choose anyone I want, on the fly, via the Uphold Card app.
By the way, if you use the Brave browser, you can earn Basic Attention Tokens (BAT) based on your browsing habits. BAT, once you connect Brave via the integrations section at the Uphold dashboard, will be instantly transferred to your Uphold account.
Uphold also has a respectable newsletter, here, titled UNBOXED.
---
Disclosure: If you join and/or transact in any of the platforms above, M4 Research may receive a small commission. But, as has been the case for over a decade, we only endorse companies and products we personally use and/or our core brain-trust has vetted out with us.

Please, however, perform your own due-diligence and decide for yourself if any of these fit into your own financial life.
Missed the prior emails in this series? (no problem, here you go):

* For M4 Insider members only. Check your email for the following subject lines:

Email #6 – In God (and Bitcoin) We Trust
Email #5 – Crypto and "The Third Way"
Email #4 – The Old Frontier Has Fallen
Email #3 – One of The Best Crypto Books for 2022
Email #2 – My top crypto newsletters
Email #1 – The new $3 trillion dollar asset class