To kick-off a prosperous 2022, we at M4Research.com are offering up a Crypto Resource Series. It is our belief that converging economic and social crises have created a "Perfect Storm" that will dramatically accelerate cyptocurrency, Web3, and blockchain adoption through the stratosphere.

This email is part of a series of emails, sent in January 2022, that will share insights, resources and how-tos so you, too, can profit from the most transformative technology mankind has ever seen.

Email #2
For many crypto / web3 enthusiasts, as I touched upon via Email #1 of this series, the biggest hurdle is consolidated information that has impact.
Impact, in this case, being the quality of news and reporting which is unbiased, concise and useable enough to positively affect your own wealth generation pursuits.
In a world where CV19 (and all its twisted variants), Brexit, Russian belligerence, CCP-led propaganda, cancel culture mass-hypnosis, global warming quackery, racial tensions and other disturbing stories occupying controlled-media…
It's important to have go-to reliable resources around the digital 1's and 0's economy we're in.
Going with the "If you were stranded on a desert island and could only bring X number of ____ with you" theme, if I wanted to stay in the loop about how financial technology and innovation are decentralizing money to the point where our exchanges are open, and our transactions accessible, without interference from bankers, brokers, and bureaucrats…
And I could only read TWO and anoint them as my top crypto newsletters, then these would be it: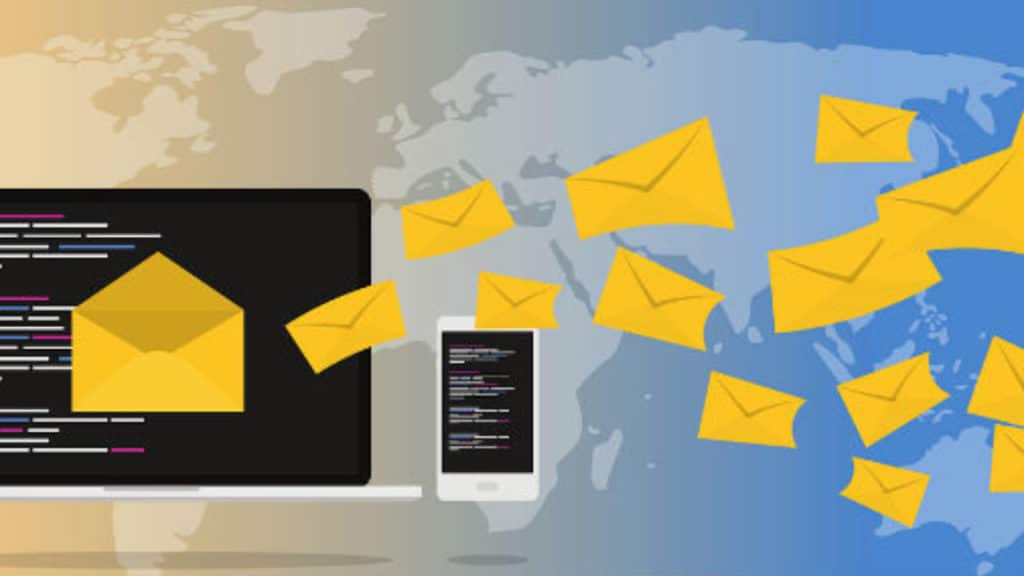 My Top Crypto Newsletters
Bankless
Co-owned by cryptocurrency investors Ryan Sean Adams and David Hoffman, this top-notch newsletter (which has free and paid subscription levels) dishes up, every weekday, cryptocurrency investment strategies, tactics and investment opportunity overviews.
As the folks at Readsom.com accurately put it, "The newsletter has a strong community element and is supplemented with weekly podcast episodes, a YouTube channel, that is full of tutorials and AMA's, and community chat on Discord. So whether you're a beginner or an experienced crypto investor, join Bankless Nation and dig into this gold mine."
I, personally, have learned an incredible amount of insights from this newsletter, mostly about the Action Items necessary to participate in deeper layers of this crypto universe.
The Coin Bureau
You can look at this overarching brand as, essentially, an influencer media company led by a pseudonymous "Guy." As in Guy, The Crypto Guy. Guy spits out an incredible amount of content-rich info via his YouTube channel, telegram group, and weekly wrap-up newsletter, which is the focus of my nudge to you (i.e., to subscribe).
Based in the U.K., London, Guy is an engaging and polished presenter. And to give credit where credit is due, it is he that I first learned about Nexo just over 2 years ago.
[ NOTE: If you haven't yet watched my video about how I use KuCoin and Nexo, in tandem, you can see that here. ]
Before you subscribe to Guy's Coin Bureau newsletter (it's free), I'd encourage you to scan his offerings on in YouTube channel. If you enjoy the wide variety of topics themed around blockchain, cryptocurrencies, and decentralized finance… and how he presents them, then I think you'll be just as pleased with his weekly wrap-up newsletter.
Honorable Mentions
The two listings about are my top crypto newsletters; however, these are worth a mention as well:
The Pomp Letter
Written by famed entrepreneur / tech investor, Anthony "Pomp" Pompliano, his daily letter will give you a more academic / institutional-investing vibe while reading his editorials. Either way, Pomp knows his stuff and is worth your consideration.
Blockworks
This daily newsletter, written by a few editors, provides a more relaxed and jovial take on the latest crypto news, market trends, analysis & insights.
Disclosure: I subscribe to ALL four above. And I have no financial incentive to list any of these. Instead, they are simply the high-quality caliber resources I'd pass along to my family, friends and loved ones, too… without any hesitancy.
Reminder: Don't forget to reserve your virtual seat to the world premiere of Uncensored Crypto.