I first watched the gut-busting / hilarious video below sometime in 2017. However, recently Mark Ford reminded me about it again when he mentioned it on his 'Look at This' category of posts.
[ From the official TED Talk description ]: Suspicious emails: unclaimed insurance bonds, diamond-encrusted safe deposit boxes, close friends marooned in a foreign country. They pop up in our inboxes, and standard procedure is to delete on sight.

But what happens when you reply?

Follow along as writer and comedian James Veitch narrates a hilarious, months-long exchange with a spammer who offered to cut him in on a hot deal.
---
On a more personally useful (and sincere) note, here's Yours truly showing you how to clean-up your unwanted email:
---
This book is exciting for lots of reasons – 177 to be exact.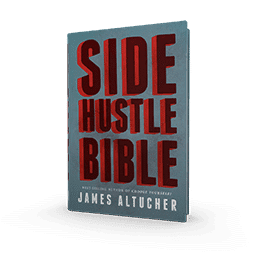 On page 221, you'll learn how to create an online course — and have a shot at earning $23,500 in 45 minutes.
On page 197, I'll show you how to potentially make $2,000 a weekend, from anywhere in the world.
And on page 161, you'll find 10 businesses you can start from home today!
That is just some of the reasons!