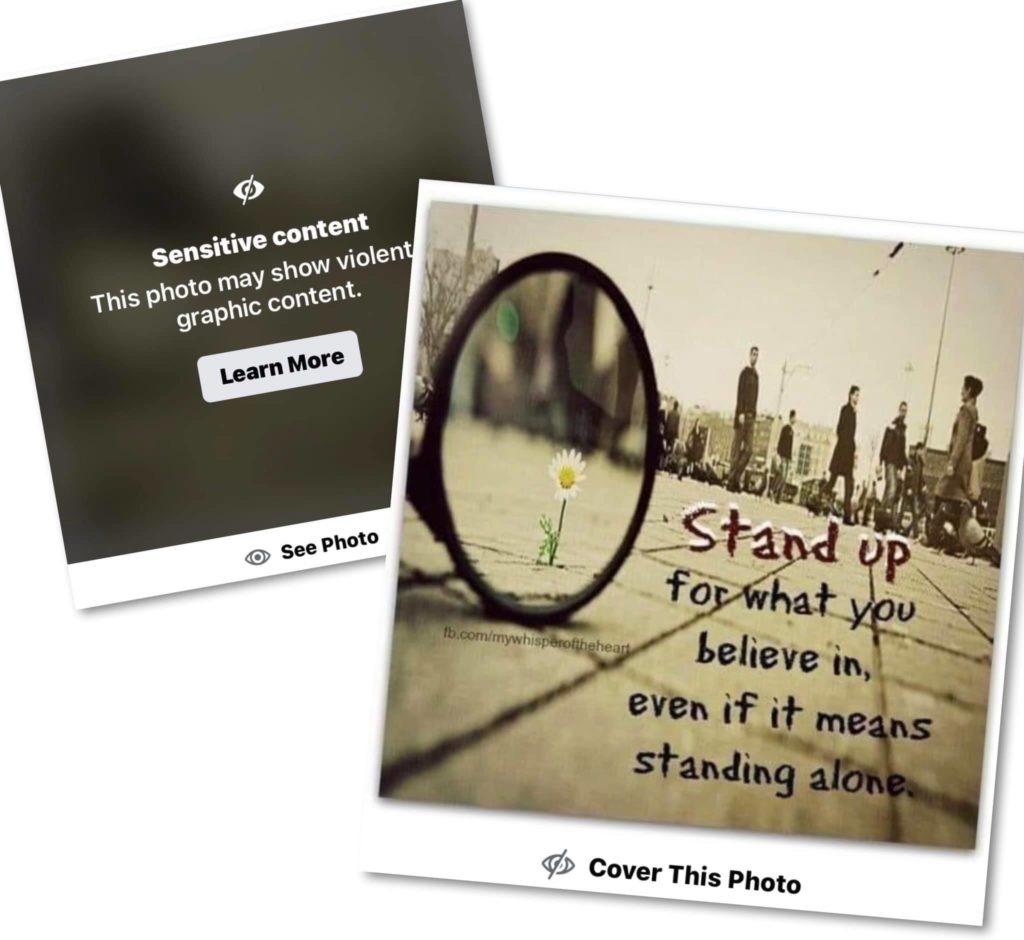 WHAT I'M WRITING
Offended on Devil's Night
How some time at Halloween Town, St. Helens Oregon, shed light on the sensitives of life and when Men were once Men.
How Accepting Scarface's Tony Montana Can Give You JEDI Powers
A JEDI has control over their fears — not just their known fears. It goes beyond that into a place where Scarface lives within your psyche.
WHAT I'M READING
Fatal Dose of Radiation
[Tim Knight]: Well, here we go again. Sweet-natured, tender-hearted, left-wing Tim Knight has once again read something so woke, so nauseating, that local haberdashers are measuring his head for a red hat. I present to you Peter Fray-Witzer…
Rivian: The Most Remarkable Adventure
I'm a techo-truck fan. That is, an enthusiastic, like-a-kid-in-a-candy-store fanboy for any company whose focus is on the retail lightweight truck / adventure SUV market. Imagine the sun of a Saudi price basically telling MIT grad RJ Scaringe that if he can design "an efficient, rugged pickup — the lovechild of a Ford F-150, a Toyota Prius and a dune buggy" — that he'd get the funding he needs to kickstart his dream all-EV truck manufacturing facility. This is the story a product, 12-years-in-the-making, that is making waves across the automotive industry.
The Real Anthony Facui (by Robert Kennedy, Jr)
Just published, and with the subtitle of Bill Gates, Big Pharma, and the Global War on Democracy and Public Health, this book dives into how "America's Doctor" launched his career during the early AIDS crisis by partnering with pharmaceutical companies to sabotage safe and effective off-patent therapeutic treatments for AIDS. Fauci orchestrated fraudulent studies, and then pressured US Food and Drug Administration (FDA) regulators into approving a deadly chemotherapy treatment he had good reason to know was worthless against AIDS. Fauci repeatedly violated federal laws to allow his Pharma partners to use impoverished and dark-skinned children as lab rats in deadly experiments with toxic AIDS and cancer chemotherapies.

Sidenote: It was Ken McCarthy's preface / endorsement, How we end this now, that prompted me to purchase the Kindle version and start reading the book. Pair it with my Virus Voodoo post for a 1-2 punch.
Corporate Medicine
The rot at the core of the us medical establishment exposed
Get Paid In Bitcoin (No matter your status)
[Anthony 'Pomp' Pompliano] Strike has created a "Pay Me In Bitcoin" feature. Your employer direct deposits you in US dollars and Strike converts a percentage of your paycheck into bitcoin for you with no fees. The employer has no clue you're getting paid in bitcoin. To get paid in Bitcoin, all you do is create a Strike account and set up the Pay Me In Bitcoin feature. Take the bank details provided by Strike, send them to your employer, and now you'll receive a percentage of your paycheck in bitcoin.
So simple that even I can do it. We live in a world with 5%+ inflation. You lose if you save in dollars. The decentralized, digital sound money available now allows you to protect your purchasing power. Bitcoin is inevitable.
WHAT I'M WATCHING
How an online chef makes over 12 million dollars a year (12:12)
In 2016, Andrew Rea started posting YouTube videos under the alias Oliver Babish (a character name from The West Wing) where he recreates interesting recipes from popular movies and TV shows, like the ratatouille from the movie Ratatouille, the Krabby Patty from Spongebob, and Michael Scott's Pretzel from The Office. Today, he has over 9.3 million subscribers and he's making over $12,000,000
How to do a hard dopamine reset (20:34)
Rockstar online celebrity, Airforce veteran and entrepreneur Alex Becker came to an epiphany recently. If you feel you constantly need to have and experience things — even when you know they're not doing jack shit for you — this is worth watching.
You Dumb Mother F*****' (12:20)
Krystal and Saagar respond to the latest comments by Joe Rogan towards CNN's coverage of him, particularly his choice words for Don Lemon after the news host's recent segment with Sanjay Gupta.
Biden: You Ever Had a Dream? (00:16)
[Eric Post] It will be interesting to see if the newly available:
– nurses and doctors will start their own clinics or hospitals
– flight attendants and pilots create private airlines
– civil servants take their talents to small private companies
– law enforcement professionals create private security or consulting companies
On and on and on… This is a unique time for talent to be forced into life changing and economy changing decisions/opportunities. And just to provide motivation for some, I included rare footage of a young Biden delivering one of his riveting messages.
Drunk Guy Entertains Cops With Bohemian Rhapsody (06:29)
Some people in this world just "have it" and are awesome by nature. Robert Wilkinson is one of them. He got arrested for intoxication and didn't agree with the charges. After pleading his case, he decides to belt out his emotions.. through the music of Queen.
Alpha male tennis legend stands his ground (14:35)
The Poorman's Podcast host reacts to the "woke" media attempting to shame John McEnroe for not playing gender-games in his recent commentary about Serena Williams.
Earn up to 12% per annum on your digital assets, paid out daily. Borrow immediately after moving assets to your Nexo account. Rate starts from 6.9% APR with no credit checks and minimum repayments. Take your low-interest funds and place them into a legit cashflow program that spits out ~15% per MONTH.
WHAT I'M BUYING
Ganoderma Coffee – Reishi Coffee Mix- Instant 2-in-1 Mushroom Coffee
When I need an afternoon pick-me-up, without all the jitteriness of coffee attached to it, I go straight for one of these small packets which contain 2.18 grams of their unique blend of goodness. Pour hot water, mix, add in some coconut creamer. Use this frother. Yum.
Focusrite Scarlett 2i2 (3rd Gen) USB Audio Interface with Pro Tools
If you're just getting into the at-home audio game, you couldn't ask for a more efficient and appropriate-priced USB-interface.
The Gap and The Gain [Kindle]
by Strategic Coach Dan Sullivan and Dr. Benjamin Hardy (whom I've been a fan for quite sometime), comes a book that will keep you in 'glass-is-half-full' mode, where the fuel to gratitude celebrates further and further successes.

Here, this commentary by Tucker Max will assist you in purchasing the book as well:
This book changed my life when I was only about 1500 words through the rough draft. I was reading it to give a first pass edit, but I got so upset, I had to stop editing. I went for a walk and realized: I was making myself miserable.
I'd had an argument with my wife earlier that day, and realized I was mad at her not because of anything she did. I was mad because she wasn't fulfilling a made-up fantasy I had in my head of who I thought she should be. I'd seen her actions from the perspective of "The Gap" between my fantasy and actual reality.
If I looked at her actions—the same actions—from "The Gain," I realized that not only was I wrong about my previous perspective, but there was nothing to even be upset about. I was literally inventing a problem in my head where there was none. It was quite a painful realization, but totally transformative once I had it.
If you're already a very happy and content person, this book is probably not necessary for you. But if you're like me, and find yourself perpetually less happy and less content than you'd like to be, than you know you should be—this book will change your life. Not eventually. Not after you make a bunch of annoying and tedious life changes.
This book will change your life before you're even done reading the introduction.
Questions? Comments about anything above?

If so, lay 'em on me below via the Comments section…