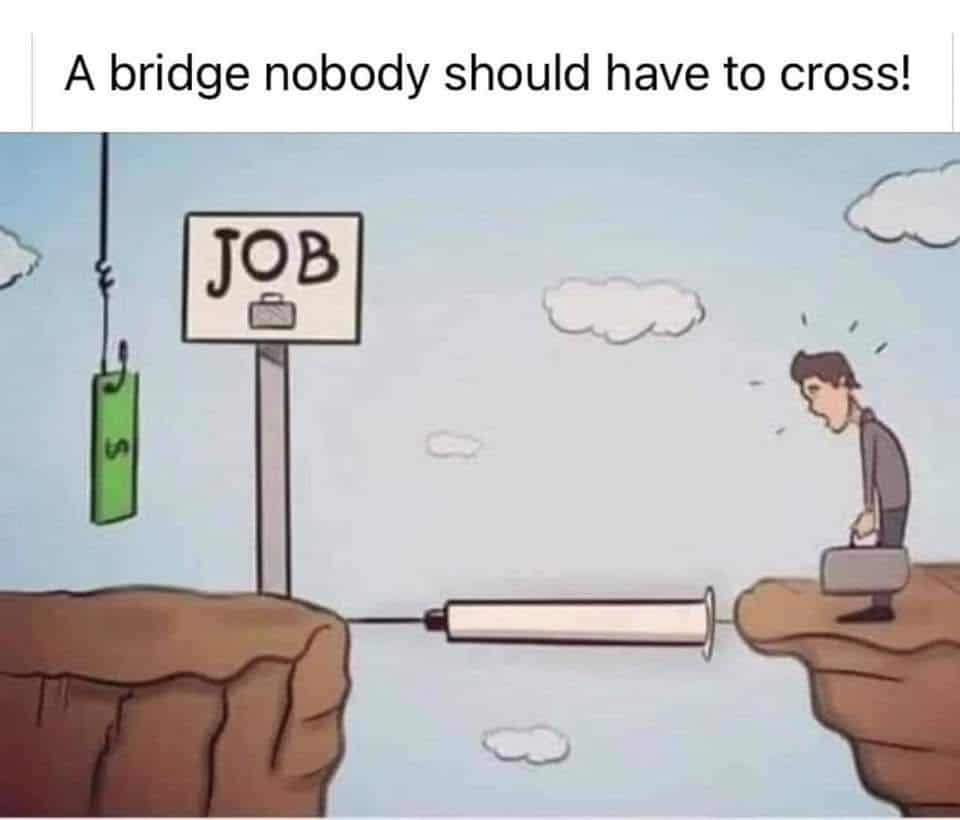 WHAT SOCIAL THREADS I'M ENJOYING
When it comes to the mainstream Covid narrative, this is what somebody whose been dealing with the "symptoms" really wants you to know. – Daniel Bowden [a

must-read

thread]
How is it possible that the LAPD can't guarantee your safety any longer – Dr. Jordan Peterson
What's the best argument against crypto? – Bankless
18 of the internet's sharpest minds to share which emerging trends will shape careers in 2022. – Nick deWilde
A gaslighted theory on sudden cardiac deaths in young athletes. – Jason Dinner
Australia's march back to penal colony status. – Matthew Kaboomis Loomis
Why the recent Congressional hearing was one of the most bullish events for crypto in all of 2021. – @CroissantEth
Money and centralized control since the launch of the FED in 1913. – Josh Long
Jussie Smollett's "False Flag" attack. – Johnny Soporno
The end of year Crypto call. – Chris Wyatt
WHAT I'M CREATING
Blackrock's Aladdin: The #1 Robot That Controls More Wealth Than Any Country On Earth
Blackrock's Aladdin: This robot already owns everything (and its just getting started). This secret weapon has made Blackrock the most powerful company in the world.
How To Trade on KuCoin Using a Crypto-Collateral Loan
In this focused 'how-to-do-it' screencast, I show you precisely how to use crypto loans from NEXO, get USDT, and send it to the KuCoin trading platform for trading most any coin your heart desires.
An Open Letter To Ambitious Men!
That phrase, 'less talk more action' might have been in a Van Halen song; but it's roots go way beyond music and start with the home-spun wisdom of a grandfather.
WHAT ARTICLES I'M READING
Why Winners Keep Winning
"Our social universe has very few rules. But if I had to pick an iron law, it's that winners keep winning. We've known this since the New Testament. Specifically, the book of Luke says: "I tell you, that to every one who has will more be given; but from him who has not, even what he has will be taken away." Here, we have empirical evidence from Stephen King and JK Rowling. Outside the world of writing, this article shows how a small financial advantage at the beginning of your career can lead to outsized gains over time." – David Perrell
The World's Most Feared Investor
"Paul Singer, the head of hedge fund Elliott Management, has developed a uniquely adversarial, and immensely profitable, way of doing business. He has been called 'aggressive, tenacious and litigious to a fault,' and named 'The World's Most Feared Investor.' This is a comprehensive look at what happens when this ruthless activist investor begins to sniff around your company. It's not so pretty." – Polina Pompliano
$1 Million Online Business: How Jack Butcher Productized Himself
Learn how Jack Butcher built a seven-figure, one-person business by productizing himself.
What is a DeFi Liquidity Pool: A Non-Technical Breakdown (w/ Examples!)
A Trends member, Alex Moskov, wrote a snazzy non-techie guide to DeFi liquidity pools. There is over $100B moving around in DeFi. The article is the product of a 10-hour deep rabbit hole, written for his friends and anyone with an "I want to figure this out" mentality.
The Real Reason Travel Leads to Personal Growth
Brian Clark says that Travel is an activity that's practically guaranteed to change your life for the better. "In fact," he writes, research establishes that Mark Twain was right when he said 'travel is fatal to prejudice, bigotry, and narrow-mindedness,' as spending time in diverse locations really does broaden the mind and increase your acceptance of and trust in others."
The Top 25 Islands in the World
I've always had an endearing soul-stirring fascination with islands, lagoons and bays. So, this is Travel & Leisure's rankings worth passing alone. "Looking to spot iguanas lazing about and sea lions playing with snorkelers in the waters off the white beaches? The Galápagos (No. 10) is for you. For unrivaled diving, there is Koh Samui in Thailand (No. 7) and the Philippines' Palawan (No. 19). If you're hoping to spend your days indulging in homemade pasta and wine from local vineyards, consider Sicily (No. 6) or Sardinia (No. 16)."
From my friends across the pond (in the U.K.), Karl Moore & Andrew Roth, here's a no-brainer offer to activate any state of mind you desire, just by listening to a few .mp3s.
WHAT I'M WATCHING
What to Expect from Crypto in 2022 – 38:22
In this episode of Empire, the Blockworks co-founder, Mike Ippolito, shares his predictions for the crypto industry throughout 2022. Will Bitcoin surprise everyone with a major bull run in the new year? How large will DAOs become? Could a crypto company buy a bank?! Listen to find out.
Raoul Pal's sequel to the Exponential Age – 1:02:03
Raoul returns with his latest crypto update in a new episode that could be his most important yet. With insight into key crypto trends and evolving crypto prices, Raoul and Ash touch on everything from popular cryptocurrencies like Bitcoin, Ethereum, Solana, and Luna to updates on NFTs and the Metaverse.
The $100 Billion Dollar Ingredient Making Your Food Toxic – 28:19
I don't want to give the punchline away, so no big preface here. Simply just watch and be shocked!
How Ocean Shipping Works (And Why It's Broken) – 19:17
A visual knowledge piece that takes you beyond the hype on social media, straight to the real reason a shit load of barges have been backup off the coast of LA / Long Beach.
How to Benefit from Inflation – 1:01:43
Inflation isn't going away any time soon. What can you to not only hedge against it, but to profit from it?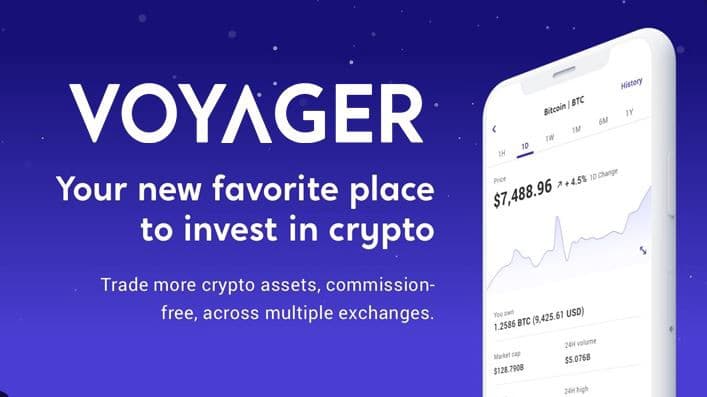 Voyager is where I buy & sell cryptos, commission-free. This easy-to-use app, run by a publicly-traded company, gives you access to Bitcoin, top DeFi coins, stablecoins and a variety of altcoins. Earn $25 in BTC as soon as you fund your account with $100. Rewards Code: BAR435
WHAT RESOURCES I'M FINDING VALUABLE
The Sovereign Man Cost of Living Index
The interactive page will spit out a select list of cities for you to consider based upon the input City you're currently in, whether you're single or part of a family, and your current monthly expenses. The cost-of-living table will adjust based on your spending habits.
12ft.io
This site has a simple mission: To get you past the annoying "You must subscribe" pop-up blockers on key news sites. Simply prepend 12ft.io/ to the URL of any paywalled page, and they're do their damnedest to get you access to the article you'd like to read.
The COVID-19(84) Red Pill Archives
A list of uncommon articles, curated by John C. A. Manley. A Researcher who has spent over a decade ghostwriting for medical doctors, as well as naturopaths, chiropractors and Ayurvedic physicians.
WHAT I'M PONDERING
Excerpt from Vernon Howard's SECRETS OF LIFE (R)
**********************************************
"'I think I could tackle my problem more wisely if I could see what it is. Isn't it strange that I don't know what's bothering me? I used to think I understood, but no longer. Do you have insight into this? Do you
know what my problem is?'
'Yes, I know.'
'Will you point it out?'
'If you are deeply interested in the exploration. It is a psychological law that no one can be given anything that they don't really want. Do you want a thorough discussion?'
'Yes. I somehow sense that this is the only way. So tell me, please, what is my basic difficulty?'
'You are afraid.'
'Afraid? Really?'
'Fear is always a dominating difficulty of anyone separated from his original nature. Just as thorns are natural to a cactus, so are fear and anxiety a part of the false self. But there is bright hope here. Do you
see it?'
'By recovering our natural self, we lose our fears. Is that what you mean?'
'Yes. Anxiety becomes impossible.'
'That's what I want. So, please, I'd like to explore it.'
That is what we will do in this chapter. Everyone treading the Mystic Path must slay the dragons of fear, both the surface shakings and the deeper dreads. Fear is not only a terrible foe in itself but leads to
other negativities, such as anger, which Confucius described as a foremost self-destroyer.
Questions? Comments about anything above?

If so, lay 'em on me below via the Comments section…